U-shaped heat-transfer tube for nickel base alloy nuclear steam generator
There are about 20 key technologies, typical of which are:
Independently designed and built a world-class dedicated production line;
Design of chemical composition, uniformity and purity of materials;
Refined surface treatment;
Precise heat treatment technology.
Achievements:
The product has filled the domestic gap and has been successfully applied to Hualong No. 1, AP1000, CAP1400 and other pile shapes.
PF conductor armor for nuclear fusion ITER (square reducer pipe)
ITER project is launched to solve the future energy problems of mankind. It is currently the largest and most far-reaching international scientific research cooperation project in the world. Its PF/TF armor manufacturing technology is mastered by very few companies in the world;
Key technologies:
Stable and accurate hot extrusion technology, to solve the problem of special-shaped section forming;
Variable cross-section high-precision cold processing technology; refined surface treatment technology;
Integrated tool and die design and manufacturing technology;
Status quo:
All the performance indicators of PF catheter meet ITER technical specification, especially the low temperature extension of 4.2K is more than 32%, which is in the international leading level.
The products are highly recognized by ITER organization.
(Ultra) Supercritical boiler pipe
Main grades: S30432, S31042;
Key technologies:
Material composition and performance conformance design, to solve the problem of high temperature performance and high temperature steam corrosion for materials;
High-precision hot extrusion technology;
Hyperbolic large deformation cold machining technology;
Precise heat treatment technology;
The products are used for (ultra) supercritical power station boiler reheaters and superheaters, which need to overcome the corrosive environment of high temperature, high pressure and high temperature steam;
Since 2006, after more than 3 years of research and development, Jiuli is the first to achieve localization of the pipe in China.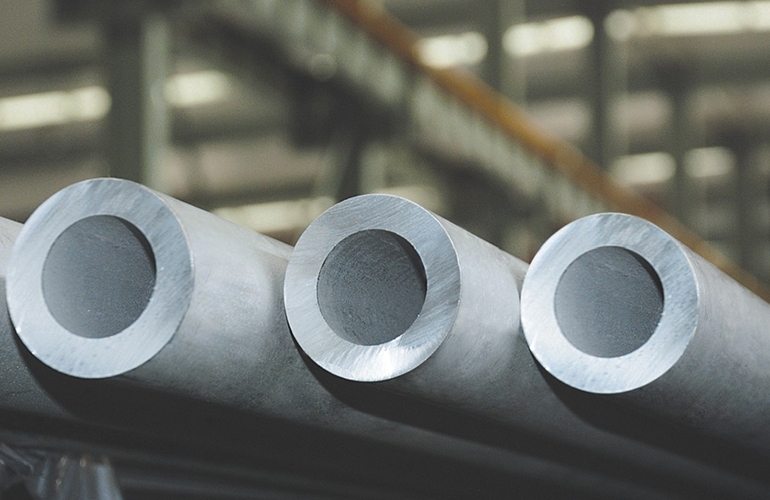 LNG large-diameter thick-walled pipeTDJ-G3/028 Corrosion-resistant alloy oil well pipe (OCTG)
Key technologies:
The hot extrusion technology of low-plasticity and high-resistance materials solves the technical problems of nickel-based corrosion-resistant alloy extrusion, delamination and cracking;
High-strength and large-deformation cold rolling technology solves the problem of high-grade steel strength;
The products are successfully used in oil and gas wells with a depth of 4000~6500m and high H2S and CO2 environment;
Sichuan Puguang Gas Field and Yuanba Gas Field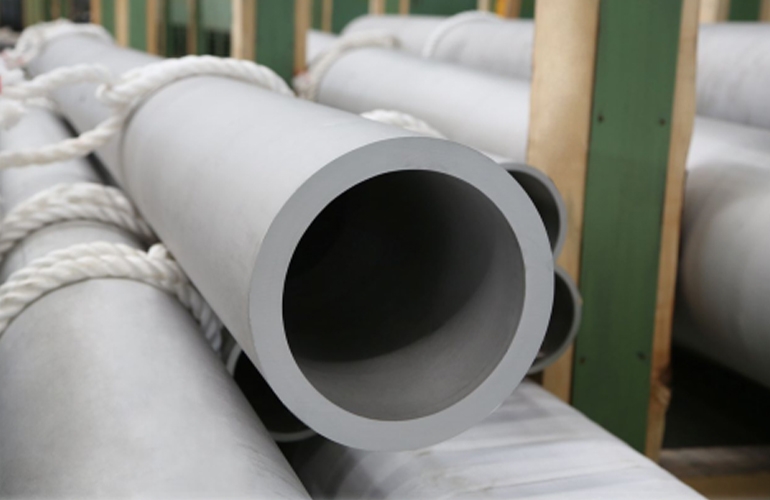 LNG large-diameter thick-walled pipe
Key technologies:
Break through the forming technology of large-diameter thick-walled plate; break through thick-walled welding technology; and solve the problem of heat treatment deformation;
Ultra-low temperature environment;
The world's first FLNG, jointly built by Shell, Technip and Samsung Heavy Industries;
Localization of Hudong LNG ship;
LNG terminals (Tangshan, Shenzhen Dapeng, Fujian, Dalian, Jiangsu, Ningbo, Guangxi, Eastern Guangdong, Chaozhou, Zhoushan, Shandong, Shanghai, Zhuhai, Luoyang, etc.)
Tangshan LNG terminal: 1067mm* wall thickness of 12.7mm double-length 12m single-longitudinal welded pipe was the largest domestic stainless steel pipe used at the LNG terminal at that time.
Russia Yamal LNG: 1829*38.1mm*11.5m welded pipe
American Golden Pass LNG: 2032*25.4*12m welded pipe